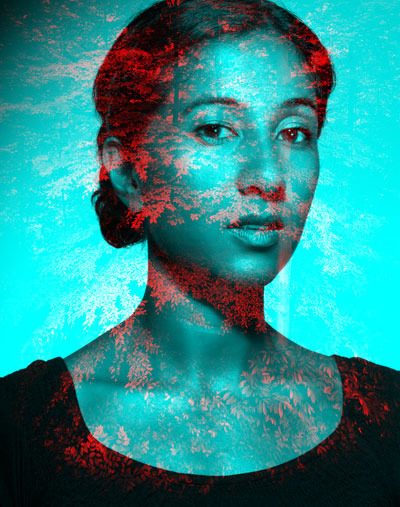 Bio:
Shonali Bhowmik is a musician, actress, comedienne, filmmaker and writer. She currently co-hosts her own live variety show podcast series called We Don't Even Know. She is the leader of the indie rock band Tigers and Monkeys for which she is the songwriter, singer, and guitar player. She is a member of the popular comedy collective Variety Shac, with Chelsea Peretti, Heather Lawless and Andrea Rosen.  Shonali was the host of the Shac's popular Upright Citizen's Brigade live show.  She has also created television pilots for the Adult Swim and IFC networks. She wrote and directed the short film, Sardines Out Of A Can which was screened in 6 cities across the globe including Madrid, Spain; Bangalore, India and won best romantic comedy short at the Bare Bones International Film Fest 2014. She has her own independent music and comedy record label called Little Lamb Recordings.  She was one of the leaders of Ultrababyfat who was featured in David Cross' tour DVD Let America Laugh. Shonali has released eight albums including her solo full length release 100 Oaks Revival and those with her rock n' roll outfits,Tigers and Monkeys and Ultrababyfat. Tigers and Monkeys' newest album Saturday Destroyer was released in September 2018.  Shonali can be seen in the feature length romantic comedy, Isn't It Romantic which was released in February 2019. 
Solo Album - 100 Oaks Revival: 
"Awkward and uncomfortable are good places to be sometimes" says musician Shonali Bhowmik, concerning her first solo release, 100 Oaks Revival, partially recorded in her childhood home of Nashville, Tennessee. Until now, Shonali had never recorded an album in Nashville, nor had she ever felt comfortable releasing a collection of songs under her name alone. After releasing 5 albums with her rock n roll bands, she decided to make a change and do things she had not done in a recording setting. She scooped up a backlog of songs sitting on her 4 track machine which she had written over the years and headed off to Nashville to do a stripped down recording with the prolific songwriter, performer, and producer Paul Burch. In Burch's home studio, she set down nine personal songs and recorded live to 8 track tape with just minimal guitar, vocals and drums. While listening to those tracks back in New York where she now resides, she started hearing additional instrumental and vocal parts in her head. This led her to invite a handful of talented musicians (including her former UltraBabyFat partner Michelle DuBois and notable illustrator /musician Marcellus Hall) to join her for recording sessions in producer Matt Gill's studio, where they added lush and textured layers to the album.

Beyond the musicianship, both Nashville and New York heavily influenced the songwriting and tone of this album, from the name of the Nashville mall referenced in the album title to the daily grind of working and paying bills in New York City. The end result is an album that offers listeners another side of Shonali, one that hasn't really been shown in her other musical outfits. These songs are personal. Some of them remind us of the playful and catchy music we are used to from her (listen to "Alligator's Tale"), but others are more intimate, dark and earnest (be sure to spin " All Her Things Come Easily" and "Sorceror of Kalamazoo"). It is simply a great showcase of Shonali's clever lyric-writing style and broad musical talent. 100 Oaks Revival is an eclectic and hearty collection of music from a woman who has proven over and over that she has got what it takes to write and perform a song. That means this release deserves at least one mulling over….right?
 
More Information:
Music:
Press Contact: Deb Pressman - Girlie Action Media
Label: Little Lamb Recordings
Writing, Acting, Talent:
ESE Management: Candi Kreinbrink
United Talent Agency: Jonathan Levy